Your vehicle's transmission is regarded as the most critical device in your Volkswagen. When carefully serviced, your vehicle can very quickly switch gears and produce a better drive. But, because it contains numerous parts that are constantly working, transmission repairs are more frequent maintenance procedures. So, where exactly can you go to get your transmission maintained?
VW owners in Greenville, Wilson, and New Bern go to the Pecheles Volkswagen Service Center. All our qualified experts perform the excellent transmission services needed to enhance the overall performance and endurance for your car.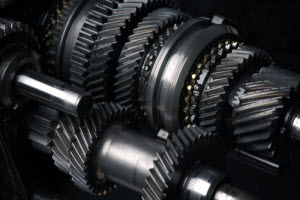 For additional details on routine transmission procedures only offered to you by your local VW dealership, browse the information on this page.
Transmission Fluid Changes
A typical type of transmission service will be a transmission fluid change. Transmission liquid makes sure the system's interior bits get cleansed, moisturized, and chilled. Dirt may accumulate through the liquid over time, which can make it less beneficial for your vehicle. Usually, dirty transmission liquid will do a ton of damage to the system.
A single transmission fluid service will take away the material within a transmission tank. Then, they'll exchange it for clean liquid. A transmission fluid filter would be upgraded, as well.
Transmission Fluid Flush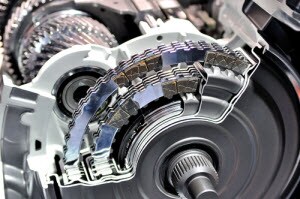 Contrary to public opinion, a transmission fluid flush isn't the same as a typical transmission fluid change. If you change out the liquid, simply the fluid in the bin is getting exchanged. There will still be a great deal of dirty solution inside the cooling pipes and other portions of the performance system.
When your car or truck receives a transmission fluid flush, the liquid in every part of the transmission is emptied. All new material will then be pushed through and added within the performance part. In some cases, cleaning solutions may be delivered to enhance the performance.
Transmission Reseal Service
If the transmission has a problem, but is still working, technicians will give you a transmission reseal service. This involves updating all outside sealed areas on the automatic transmission to fix most issues to ensure that the vehicle always has adequate fluid.
Not enough transmission liquid will make it hard for the part to move gears, and can even lead to permanent wear and tear for other items under the hood of your car. For that reason, it's important to fix any leaking to always maintain an appropriate level of liquid.
Transmission Replacement Services
There may be a time when you'll discover that your car's transmission might be damaged beyond service. However, we can assist you with that. At your local VW dealer, we can fix any transmission to recover the vehicle's safety. You just need to take your car directly into our state-of-the-art service center, and we'll look at the transmission in the car to find the problematic bit. From there, we can change out any elements that contain excessive damages to guarantee that your car or truck is able to work smoothly once again.
Should your transmission need professional maintenance in Greenville, New Bern, or Wilson, make sure to bring it to the repair and maintenance department at Pecheles Volkswagen. The expert crew of specialists will do anything necessary to ensure the system remains running well for many years.
Visit our service center and schedule your transmission maintenance now!