Buying a trustworthy used car in the Greenville, New Bern, and Wilson region is easy. However, you still have to maintain your wits about you if you want to attain specifically what you want. We're going to help individuals get prepared for your escapades in buying your next used car or truck.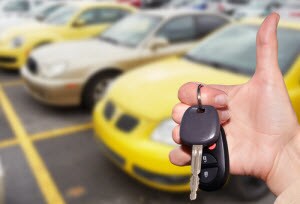 In this posting, we're going to answer the countless queries you'll need to ask when buying a new-to-you automobile. We'll start out with the fundamentals, then go toward more involved queries you should ask. As a result of exploring this article and studying the tricks, your used vehicle buying experience should be easy.
Finding a Used Car
For the most powerful outcome, it's often a good tip to buy a pre-owned car from a car dealership versus a private seller. Dealers possess the essential information together to help you get the most out of your experience. You should also search for testimonials on the car dealership to discover how they assisted other motorists buy a pre-owned car or truck.
What to Ask When Buying a Used Car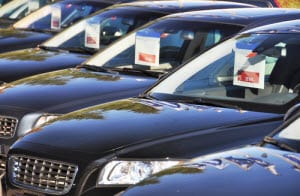 There are lots of questions you might want to question your pre-owned car dealer to find out everything that you prefer. It's always essential to have a general idea of what you need before you come at the lot. Shortly after you've assessed your preferences as a driver, you can begin taking the procedures for getting a great used vehicle.
Check the vehicle's mileage reading. Even though it seems like an obvious wonder, it's one of the more critical questions we can ask. By just finding out the number of miles the vehicle has, you can get a general figure about the length of time it'll keep working. The regular American drives their car or truck an estimated 150,000 to 200,000 miles before repair turns into a concern. Any time the car or truck you want is approaching that usage, you may have to reevaluate your decision.
What's the vehicle's condition? You could still ask this question regardless if you have looked at the car or truck simply because condition is an umbrella term that applies to the entire car or truck, not just its aesthetics. Without a doubt, look is a vital factor to take into account. Nonetheless, you want to guarantee the motor is working.
Is the CARFAX Vehicle History Report available? Ask to see a copy of the vehicle history report if you're planning on placing cash down on the car or truck. This written document will let you know of the automobile's preceding repair history and ownership. It should even display if the car or truck was in a major accident.
Can I test drive it?  Whether you will be selecting a pre-owned or a new car, being able to test it first is the ultimate factor in deciding if you desire the car or truck. When you're out on the road, you should keep your eye on how the car performs. Tune in for any bizarre engine noises. You also need to take notice how the gas/brake pedals behave, and how the steering wheel feels in turning.
Simply by asking about these kinds of inquiries, you'll learn as much as possible about the used car which you decide to choose. If you want a large selection of top quality used automobiles with an extra measure of remarkable consumer support, check us out at Pecheles Volkswagen, the used car dealership happily assisting motorists in the Greenville, New Bern, and Wilson area. Contact us today!