Caring for your Volkswagen requires scheduling routine maintenance. To make this common process easier for our customers, we at Pecheles Volkswagen created convenient scheduling options at the dealership, offer repair and maintenance coupons, and provide a friendly atmosphere.
Quite possibly the most critical routine service is an oil change. Although most car owners regularly schedule an oil change at a local dealership, many don't understand the significance of this regular procedure.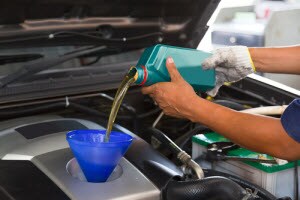 In order to assist you in making well-informed choices about your Volkswagen and understand the importance of an oil change, here are a couple answers to some common questions about an oil change.
Why Is An Oil Change Important?
In your vehicle are hundreds of components operating alongside one another to shift gears. The oil is the heart of your vehicle, pumping into each of these devices to keep them well-lubricated and in working condition. If these mechanical parts rub or scrape against one another, it may cause severe damage if left unnoticed.
To avoid this kind of avoidable damage, make sure to get your oil changed with a trusted mechanic at a dealership near you. For our Volkswagen owners, we have a team of diligent and distinguished mechanics to inspect, fix, and get your beloved car back on the road.
The Right Oil For Your Car
There are two main types of oil: synthetic and conventional. Understanding the difference between these two kinds of oil is vital to the health of your Volkswagen. Synthetic oil may last longer than conventional oil, which means you can delay your next oil change appointment. However, synthetic oil typically costs much more than conventional oil-sometimes, even double!
The choice is yours: Are you okay to pay more for oil, but wait longer for oil changes? Or pay less, but get more frequent oil changes?
Oil Change Schedule For Your Car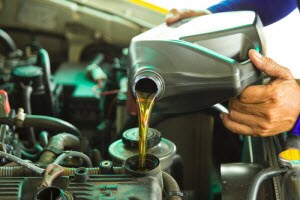 Depending on your driving habits, you may need more-or less-oil change appointments. The two distinct types of driving are usually regular and severe. If you live in an area with heavy drifts of snow, common downpours of rain, or constant stop-and-go traffic, you are most likely under the severe category due to these factors that are out of your control. When residing in Greenville, New Bern, or Wilson, you are most likely under this severe category as well, which may require more maintenance than a car driver in a regular area of driving.
How many times you schedule your vehicle's oil change is wholly under your control, but the truth is you usually know once you need your oil changed when your car seemingly operates less efficiently. You can also talk to your local automotive experts to gain some insight on when to schedule your next oil change.
Schedule Your Next Oil Change at Pecheles Volkswagen
Making sure your Volkswagen receives regular service is the key to keeping your car running for years to come.
Throughout Greenville, New Bern, and Wilson, the best place to schedule an oil change is at Pecheles Volkswagen. Due to efficient maintenance and repairs, honest rates, and a staff of qualified technicians, we're able to make sure your vehicle will get the oil changes, maintenance, and repairs it needs.
When you need an oil change, contact us to schedule your maintenance appointment today!