Here in the town of "Little Washington," we may not be home to quite as much history as DC, but we are the original. One only needs to take a drive downtown to see the colonial architecture and plethora of historic buildings to understand why this town has been called the Heart of the Inner Banks.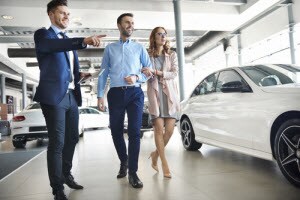 Whether you're heading to the waterfront docks for a bit of watersport or to the historic Turnage Theatre, you're bound to unwind around Washington. The vibe alone is enough to put you at ease.
Our team at Pecheles Volkswagen loves visiting Washington on a beautiful summer weekend. Outdoor music and art always seem to abound downtown, and the eateries are hard to beat. Ne'er Do Well is a personal favorite of ours!
If you need help getting to and from these great destinations, then a new car is a must. And our Volkswagen dealer near Washington, NC, can fix you right up.
Why Visit Our Volkswagen Dealer near Washington, NC?
Washington is a classic town. With its incredible Victorian architecture and old-school storefronts, it's only fitting that you choose a classic brand to match. And few brands have been as long revered as Volkswagen.
Our Volkswagen dealer near Washington, NC, has chosen to specialize in these cars for one simple reason: We love them. They're fashionable, reliable, and powerful, and we can attest to just how good they look cruising down Washington's streets.
Choosing VW in Washington, NC
Few Volkswagen dealers near Washington, NC, have as vast an inventory as ours. With new, used, and certified pre-owned models, we have everything you could possibly need here.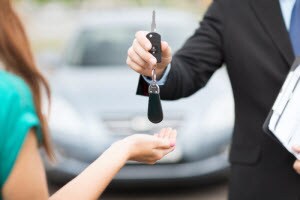 Not only that, but we've got some great pricing, too. We want to help our customers save money in any way we can. To that end, we feature plenty of great vehicle specials and incentives on our website. You can check them out today to snag a great deal.
While you're there, you can even take a look at our inventory. We offer our full selection online to make the car shopping process just a bit more convenient for you. After you find what you're looking for, just contact us to set up your test drive.
Our Volkswagen Dealer near Washington, NC, Has Reliable Customer Service
When the time comes to pay us a visit, our sales representatives will be there to help right away. However, if you already know what you want, you may want to head right to our finance department. These professionals can help you get approved for a loan, regardless of what your credit history may be. Even if you've struggled with payments in the past, they still want to help.
Come See Our Volkswagen Dealer near Washington, NC, Today
Whether you want to find the car of your dreams or you're just looking to keep it in shape, then you'll want to visit our Volkswagen dealer near Washington, NC. At Pecheles Volkswagen, our only concern is making sure that you find the perfect car. Visit us today to get started!