When choosing a Volkswagen Dealer near Wilson, NC, you don't just want some place with great service. You want a dealer that can appreciate its community, and all the awesome attractions it offers. And at Pecheles Volkswagen, we most certainly do.
The history of Wilson is as humble as its residents are today. In the early 1800s, it was little more than a small community centered around the Toisnot Baptist Church. However, the introduction of a railroad caused it to grow exponentially, eventually welcoming the farmers who would briefly make it the "World's Greatest Tobacco Market." Today, Wilson's economy is a healthy mix of agriculture, manufacturing, and commercial business.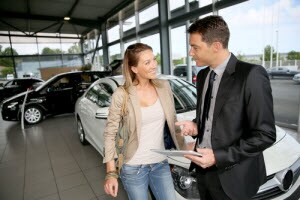 As a Volkswagen dealer near Wilson, NC, the Pecheles team has often joined residents in visiting the city's many beautiful nature retreats. As soon as spring is in bloom, for instance, we're always sure to visit the Rose and Botanical Gardens. On a sunny day, you'd be hard pressed to find a more tranquil sight!
About Our Volkswagen Dealership
When shopping for a new car, you shouldn't be limited by the inventory of your dealership. Rather, you should be liberated by all the options available to you. At Pecheles Volkswagen, we've worked hard to accrue an expansive inventory with all the new and used models you could want. You can view this inventory online to examine the specs of your preferred vehicle.
If we don't have a specific car you're looking for, we still want to get it for you. Simply fill out a CarFinder form online specifying the year, make, and model, and we'll do everything we can to locate it for you.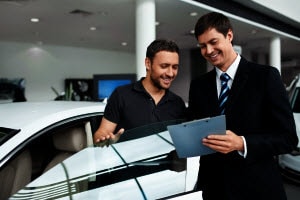 When it comes time to service your vehicle, feel free to bring it to the Pecheles team for maintenance. Out technicians collectively have decades of experience under their belts. Using the latest and greatest genuine Volkswagen parts and tools, they'll ensure that your vehicle is running in top condition.
Our finance team is equally adept when it comes to negotiating with lenders. They don't want to see you held back by a credit score, no matter how bad it may be. Their job is to find a solution for your unique financial situation. And you can count on them to get you the best deal possible.
Ready to Get Behind the Wheel of a New Volkswagen?
If you're looking for a Volkswagen dealer near Wilson, NC, you must already have a good idea of what you'd like for your next vehicle. Luckily, you can visit our website today and get started by looking at our online inventory. There, you'll have access to vehicle photos and price quotes.
When you're ready to talk, the Pecheles Volkswagen team is here to listen. Don't hesitate to contact us. We'll help you get behind the wheel, and it won't take long for you to fall in love with your next car. Schedule your test drive today!