When a city qualifies as the second oldest colonial town in all North Carolina, you know it must have a colorful history. And indeed, New Bern does. While that history is still an important part of the city, it might now be better known for its lively culture and excellent businesses. As a Volkswagen dealer near New Bern, NC, Pecheles Volkswagen is a big advocate of both.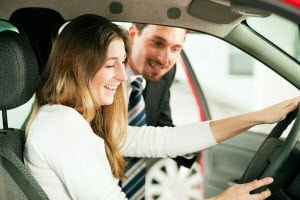 Founded at the intersection of the Trent and Neuse rivers, New Bern had quiet beginnings. However, its involvement in both the Revolutionary War and Civil War brought it to prominence. As it recovered from both conflicts, it became steeped in the arts and booming new businesses.
Being a Volkswagen dealer near New Bern, NC, our staff has joined many tourists in reliving the city's history via its many historical sites. The New Bern Battlefield Park is an excellent place for a serene, educational hike. And the Tryon Palace is another favorite of the Pecheles Volkswagen team.
What Our Volkswagen Dealer Offers
If there's one thing we want you to know about our dealership, it's that we're always committed to going the extra mile. Customer satisfaction takes precedence above all else. If you have any special needs, come talk to us. Surely there's something we can do for you.
For instance, maybe you're worried about financing. Many people struggle with poor credit, and it can seem like a huge stumbling block in the car buying process. However, it's by no means an insurmountable problem. Especially not when you have our finance team at your back. They work with some of the best lenders in the country to ensure you get the deal you need.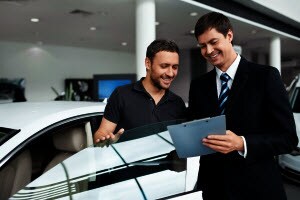 Our service technicians are equally skilled. Whether your problem is big or small, they have the tools and knowledge to complete it. We also offer prepaid maintenance through the Volkswagen Care Program, just to make your life a little easier.
Consider our inventory to be another flexible element. We always have tons of new and pre-owned vehicles in stock. If we don't have the particular make or model you're looking for, we're dedicated to finding it. All you need to do is fill out a CarFinder form on our website, and we'll locate the car you most desire.
Ready to Get Behind the Wheel of a New Volkswagen?
If you're looking for a Volkswagen dealer near New Bern, NC, that must mean you're considering purchasing a new vehicle. Lucky for you, we have plenty, all waiting to go for a test drive.
Check out the Pecheles Volkswagen website, where we frequently feature new deals and incentives for our customers. Maybe you'll find your favorite model listed under our current specials.
Once you've found a car, do yourself a favor and test drive it. Not only will you get a good feel for the way the vehicle runs, but you'll also have some fun in the process. Contact Pecheles Volkswagen today to schedule your test drive!