Its hard to talk about the new 2018 Volkswagen Golf-to really to get into an in-depth discussion of it-without using the words legend or icon. But unlike some legends that fail to live up to reality, the new 2018 Volkswagen Golf certainly delivers the goods. If you're looking for a fun, sporty, agile, and stylish hatch that's affordable an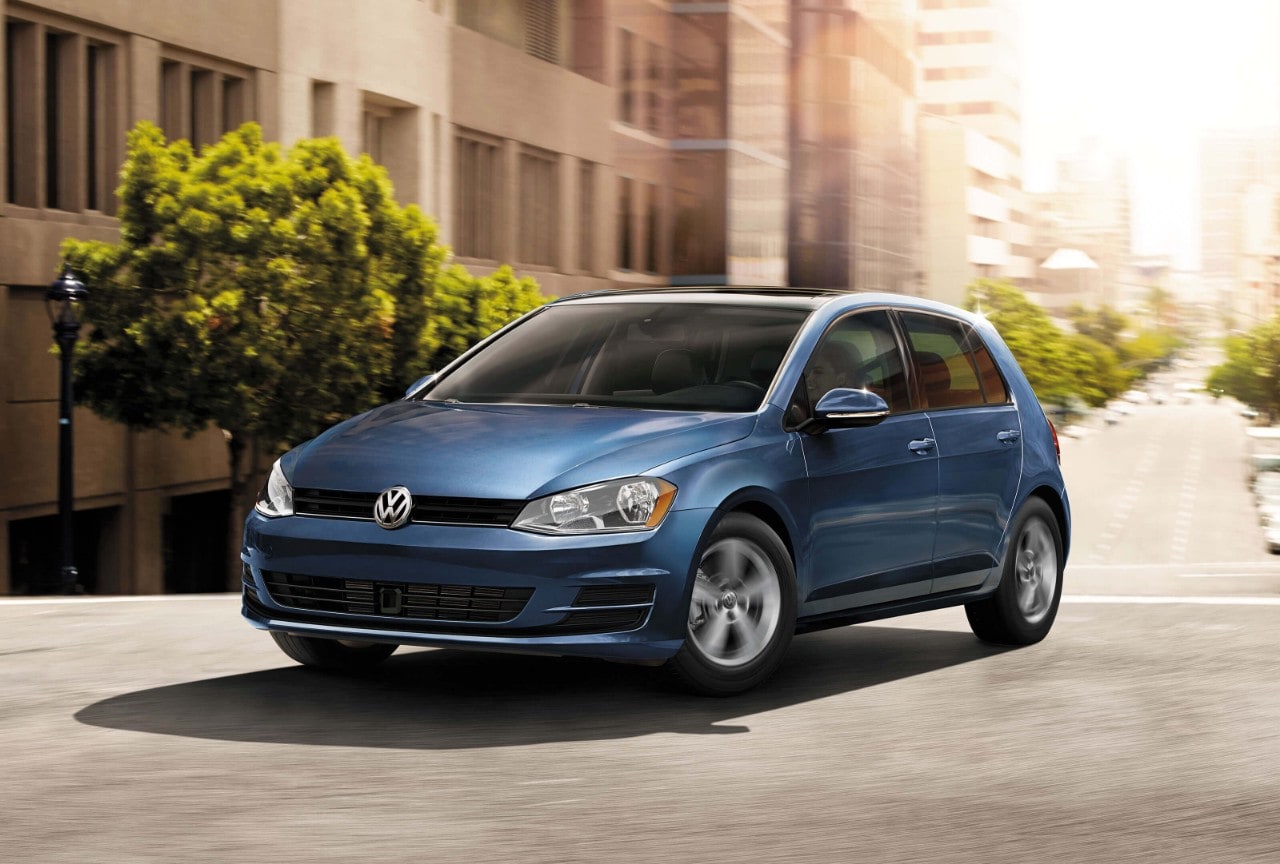 d practical, the new Volkswagen Golf is just what the doctor ordered. And on top of its pleasing previously mentioned attributes, the new 2018 Volkswagen Golf is exceedingly affordable by just about anyone's standards. The Volkswagen Golf comes with a fun-to-drive five-speed manual transmission but is available in a six-speed automatic. It boasts a 170-hp turbocharged 1.8-liter four-cylinder and delivers 184 lb-ft of torque. And when it comes to fuel efficiency, the Golf gets an EPA estimated 25-city/36-highway.
Fresh New Looks and Fresh New Technologies
In total, the new Volkswagen Golf for 2018 is available in three exciting trim levels: S, SE, and SEL. And the new Golf features a refreshing new look thanks to new  front and rear LED lights, not to mention some truly impressive daytime  running lights. There's also an eye-catching new grille that announces the new Golf's approach in a dramatic and stylish way. On the ins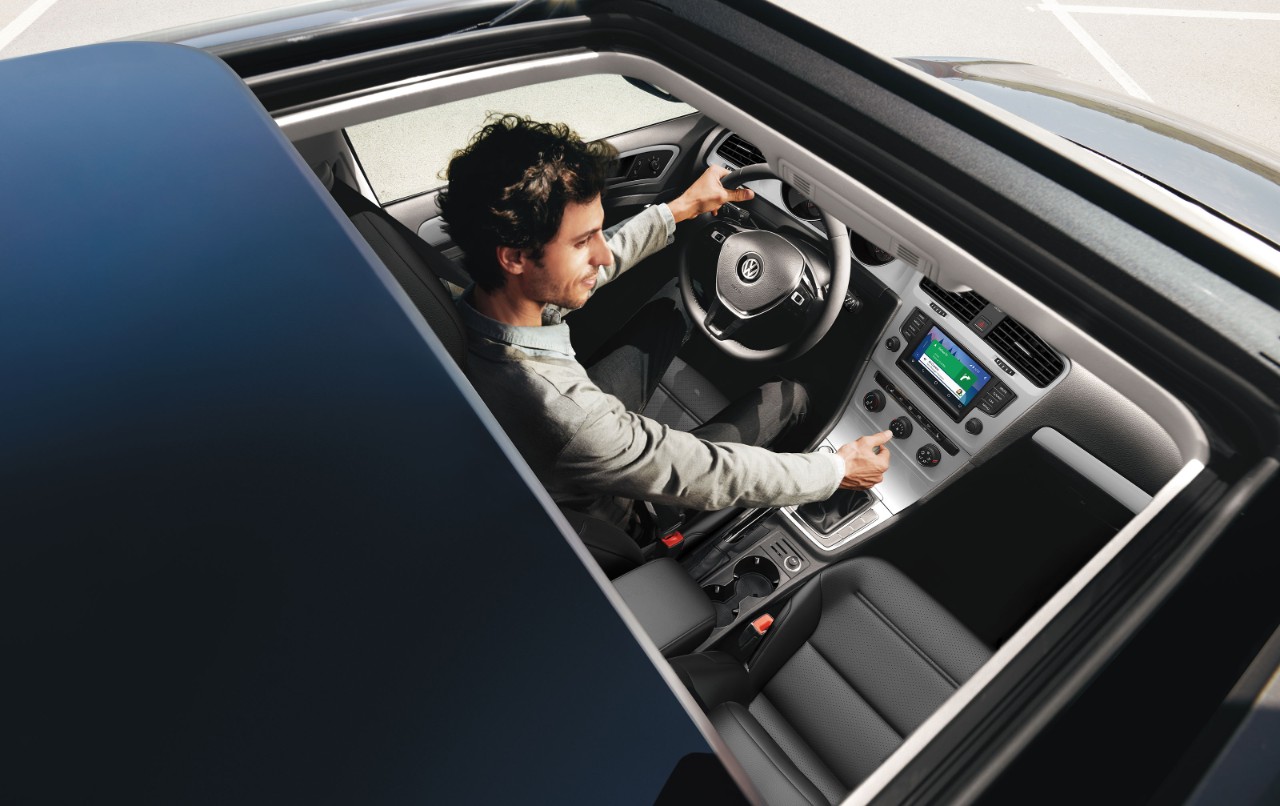 ide, your notice the Golf's touchscreen display. The Volkswagen Golf S comes with a 6.5-inch display, while the SE and SEL trim levels come with an impressive 8.0-inch display. And to get the most out of these remarkable touchscreens, you can always utilize the VW Car-Net App-Connection, a way to move and use an ever-growing list of select apps from your compatible Apple or Android smartphone to the touchscreen of your Golf. Message, stream music, navigate-all using the apps you trust most.
High Marks for Safety
It goes without saying that the engineers at Volkswagen are obsessed with safety, an it shows. After all, Volkswagen has always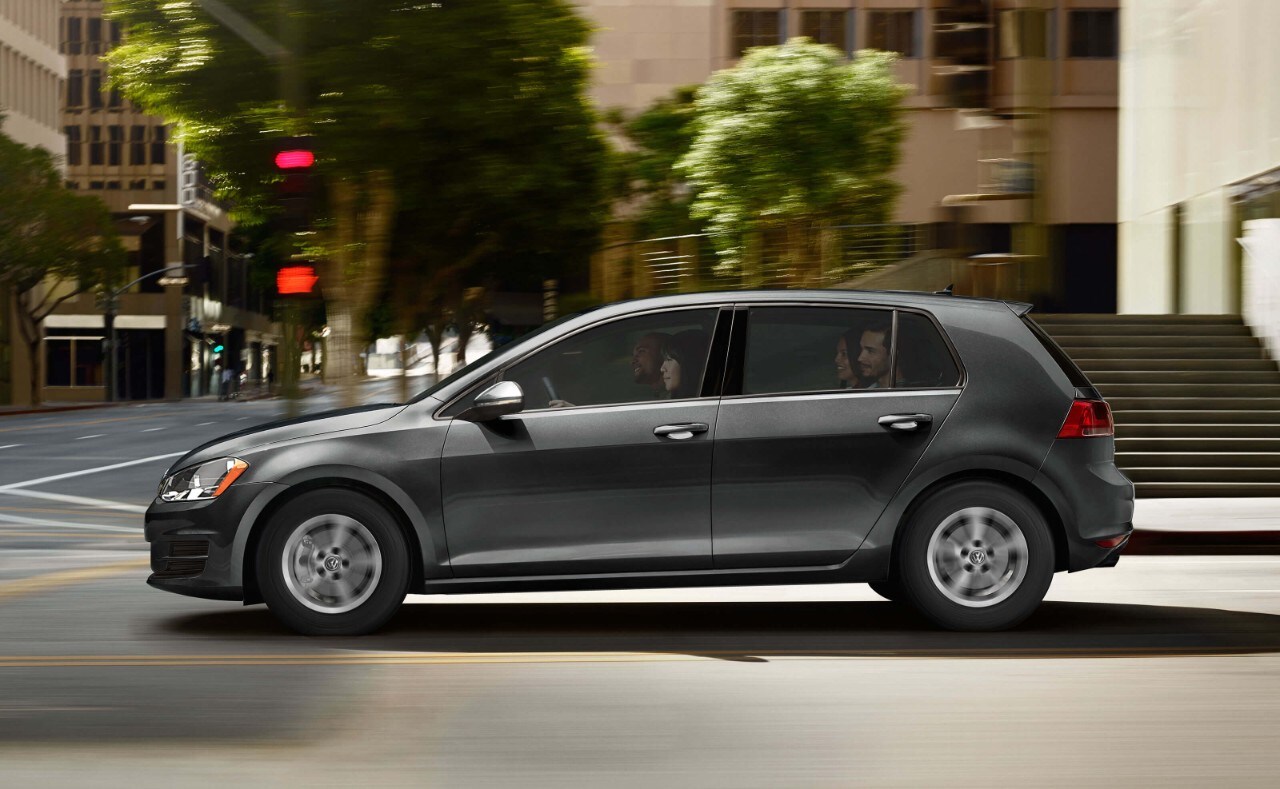 been an automobile of the people, and what people are more important than those you call family? That's why the new 2018 Volkswagen Golf is designed and built with features like an Intelligent Crash Response System (ICRS), front and rear crumple zones, ad safety cages engineered to deflect the energy from a crash away from the vehicle's occupants. The new 2018 Golf also comes with an Automatic Post-Collision Braking System, and seven stability enhancing systems. And as if all that wasn't impressive enough, the new 2018 Golf received a five-star overall safety rating from the National Highway Traffic Safety Administration.   
Come Test Drive the new 2018 Volkswagen Golf

It's incredible how much the new 2018 Volkswagen Golf has to offer the right new car shopper. And take our word on it, the last thing you want to do is miss out on your chance to experience the new Golf before you make your next new car purchase. Stop by Pecheles Volkswagen today and let one of our knowledgeable associates introduce you to the new Golf. Take a test drive and see what all the fuss is about. You'll certainly be glad you did.