The car's wheels are the most prominent features of the car. When they're in fine shape, you can enjoy efficient drives for miles ahead. Since the car's tires are what directly links your vehicle to the unforgiving cement, they are prone to lots of hazards. If you experience a problem with the car's tires, are you aware of where you can bring your automobile to find the best tire care in Greenville, NC?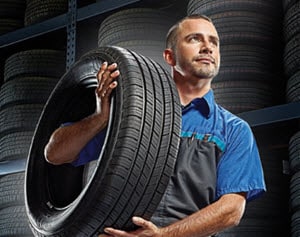 At the Pecheles Volkswagen repair center, we're experts in tire maintenance and are qualified to work on any kind of problems you may be having. We are dedicated to helping motorists drive off our lot with a set of tires that work wonderfully for the car. Our qualified associates of motor vehicle specialists will properly spot a wide range of tire concerns and take the necessary course of action to solve these issues. Keep reading to discover how we can help you get back on the road in no time.
Tire Rotations
It's no surprise that tires will wear out. Fortunately, making certain they wear down efficiently can help stretch their life expectancy. Unequal tire wear will lead to requiring a fresh set. Nevertheless, with tire rotation work, you can be positive that your tires are maximizing their potential.
Tire Balancing
It isn't difficult for wheels to get unbalanced. Potholes or traveling over a sharp curb are the major reasons why tires becoming unbalanced. As a result, one or even more tires will weigh much more than the other tires. These heavier tires ruin your car's performance, especially considering that the irregular rotation will result in vibrations, wobbling, and even loss of handling while behind the wheel.
Tire balancing services involves adding weight to the tires so you will find uniformity among them. This effortless process will make sure your car drives return to the smoothness you're used to.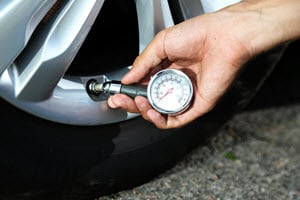 Tire Repair
The tire servicing center at our Volkswagen dealer can serve you with any kind of tire services in Greenville, NC. No matter whether you have a flat tire or a compact puncture, we can easily patch it up or change your flat one. If you're experiencing a loss in handling on the street, bring in your car and we can easily set you up with retreading. Any basic tire problems are often completed at our Volkswagen care center.
The next time you would like tire care in Greenville, you can find the skilled service and assistance necessary in the service center at our Volkswagen dealership. Carried out by our professional personnel, we can tackle any sort of tire problems that may be limiting your chance to drive correctly. Our goal is perfect customer satisfaction, and we wish to ensure you drive out of the care center having a quality set of new tires.
Learn more about our service savings and arrange your next service appointment with the Pecheles Volkswagen service center if required.