Getting a new car, especially when it's your first time, is an exciting yet nerve-wracking purchase. Before you sign on the dotted line, it's wise and helpful to understand the crucial difference between buying or leasing your vehicle.
At Pecheles Volkswagen, we provide our treasured customers in Greenville, New Bern, and Wilson with the finest information on the difference between buying or leasing a car. With this breakdown, you can draw the a knowledgeable conclusion.
What Does It Mean to Lease a Car?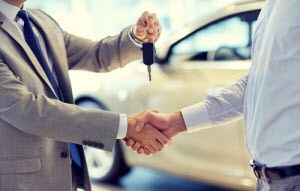 Drivers won't own their vehicle when they decide to lease it. When leasing, you're obligated to return the automobile following a certain period of time-generally, 24 to 36 months-should you not decide to purchase it after the leasing period expires.
Beforehand expenditures for car or truck leases commonly include a security deposit, down payment, first month's payment, taxes, and registration. Throughout the length of the lease, payments are generally more affordable when compared with automobile loan repayments, considering you're only paying for the vehicle's wear and tear throughout the time you drive it.
However, there is a restriction on the number of miles you're permitted to drive while you're leasing. You'll also be accountable for paying for all wear done to the vehicle during the time you drive it. Typically, customers are permitted to put 12,000 to 15,000 miles on a leased car. Unless you wish to buy the car or truck after the period, you're not able to modify the car or make any design upgrades.
If you're not mindful, damage rates can possibly mount up at the end of your lease, so it's advisable to keep receiving frequent inspections and routine servicing.
The Ups and Downs of Buying a Vehicle
After investing in an automobile, you don't have any obligation to the car dealership for mileage within a certain time period or any automobile damage. You may customize the automobile and put on as many miles as you would like and will not be charged due to any deterioration. Any sort of damage, however, will likely minimize its trade-in or resale value if you decide to choose a different vehicle.
You'll likely have to pay a down payment, taxes, and registration up front. The loan repayments can be much costlier than lease payments since you're spending money on the entire cost of the car.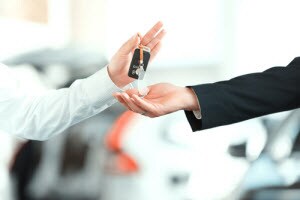 After you're finished paying off your car loan, though, you'll have developed equity or the car's value.
The Benefits of Buying or Leasing from Pecheles Volkswagen
For the most part, your budget will likely govern whether it's less expensive to purchase or lease an automobile. Our Volkswagen financial center assists you in deciding whether buying or leasing makes sense considering your finances.
Leasing is a great alternative when you're looking for a convenient approach and don't desire to invest in a car. Additionally, leasing is price-effective if you don't plan to drive numerous miles over a specific period. It also has typically lower payments than a loan payment plan.
Financing is the most suitable if you would like full ownership of the vehicle and if you'll keep your car for a longer time. If your budget allows you to make the more expensive payments, you've got a knack for personalization, and trips are one of your various passions, purchasing could be the most beneficial option suitable for you.
Pecheles Volkswagen features an extensive inventory of new and pre-owned automobiles to pick from. If you're thinking about buying or leasing vehicle in the Greenville, New Bern, or Wilson area, check us out to set a test drive with the vehicle that you choose. Stop in today-we look forward to helping you!